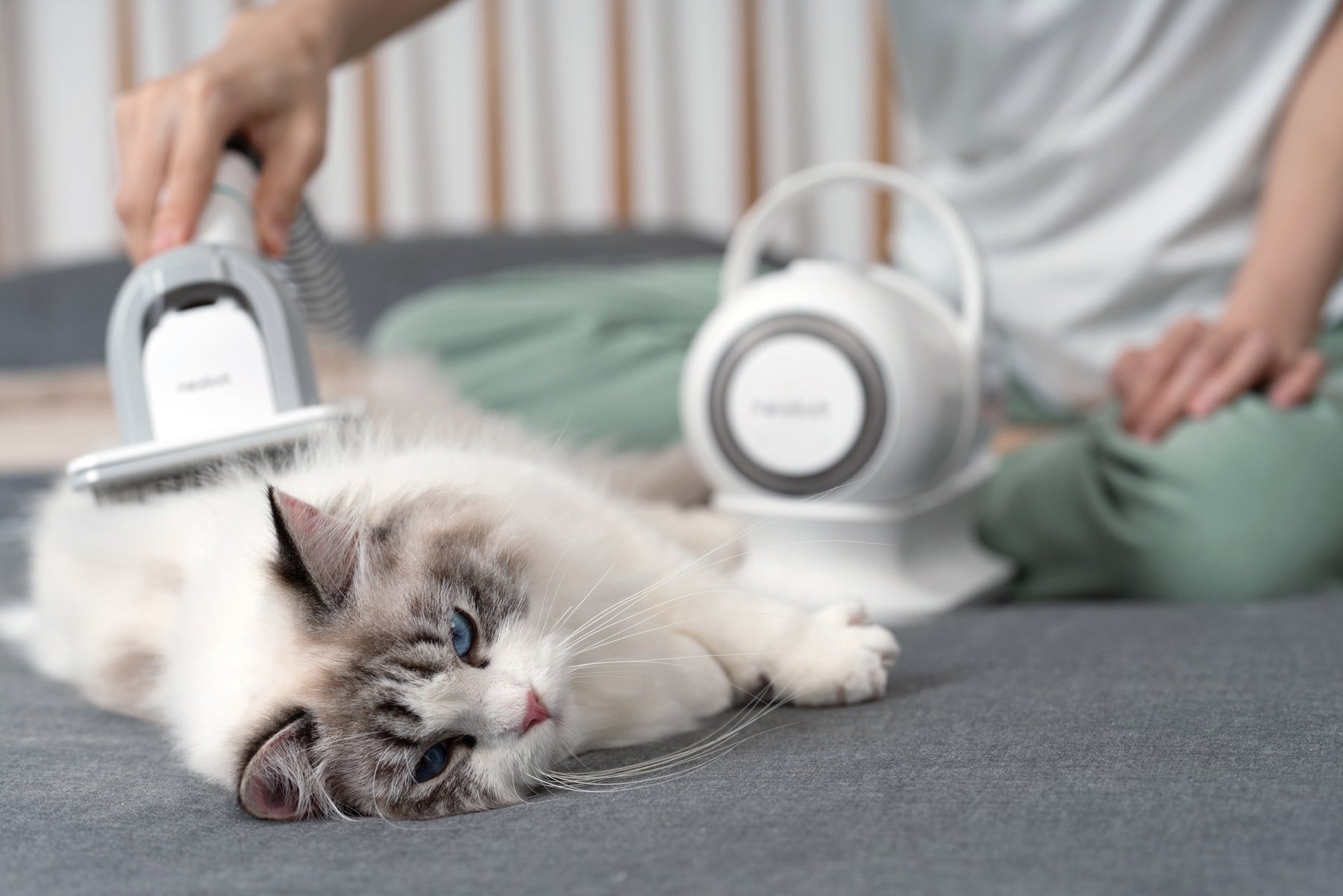 4 Tips on Pet Grooming for Beginners with Neabot
Getting your own pet is a big and long investment of constant loving and attention. Although they can be costly, we all love to shower them with our affection. One of the ways is grooming your furry friends. Whether they are short-haired, long or even curly, grooming is one of the essentials to making your pets happy and clean. 
Here's 4 tips on pet grooming for beginners:
#1 Start Them Early

Photo by Elena Mozhvillo  on Unsplash
It's a no brainer that when your fur babies are younger they'll learn to adapt to their surroundings faster. Introduce them to the elements of grooming, like getting wet, the sounds of the vacuum or blowdryer and the clippers. If your pets are well grown into adulthood, you can still get them used to grooming but it takes time & patience.
#2 Do Groom Your Pets Regularly  
Photo by J.Balla Photography on Unsplash
Dogs, cats or even small critters like rabbits need to be regularly groomed so that they have healthy clean coats and avoid skin problems, scratching or itching from matted fur.
Long hair coat types needs to be groomed more often than short-hair types. A well maintained coat means clean, happy and healthy pets!
#3 Don't Trim Their Nails Too Short 
Photo by Timo Volz on Unsplash
Nail trimming is one of the essentials of pet grooming. After being trimmed, pet nails usually grow back within weeks. But keep in mind never to cut them too short as to avoid hurting them and even cause bleeding.
#4 Use The Proper Tools
Of course, a regular scissors or nail clippers does not work as well as specialised pet grooming tools.
Keep the tools clean and sharp as dirty grooming tools can cause infection and become less effective.
With the Neabot P1 PRO Pet Grooming Kit, pet grooming is much easier and without a hassle. It comes with 5 different attachment to suit the needs of grooming your pets so you can truly DIY your pets' grooming. Brush, clip and clean easily by switching out the attachments and with the vacuum, it sucks up all the loose hairs dirt so that there's no messes.
Discover Neabot P1 Pet Grooming Kit.
See what people think of the Neabot P1 Pet Grooming Kit