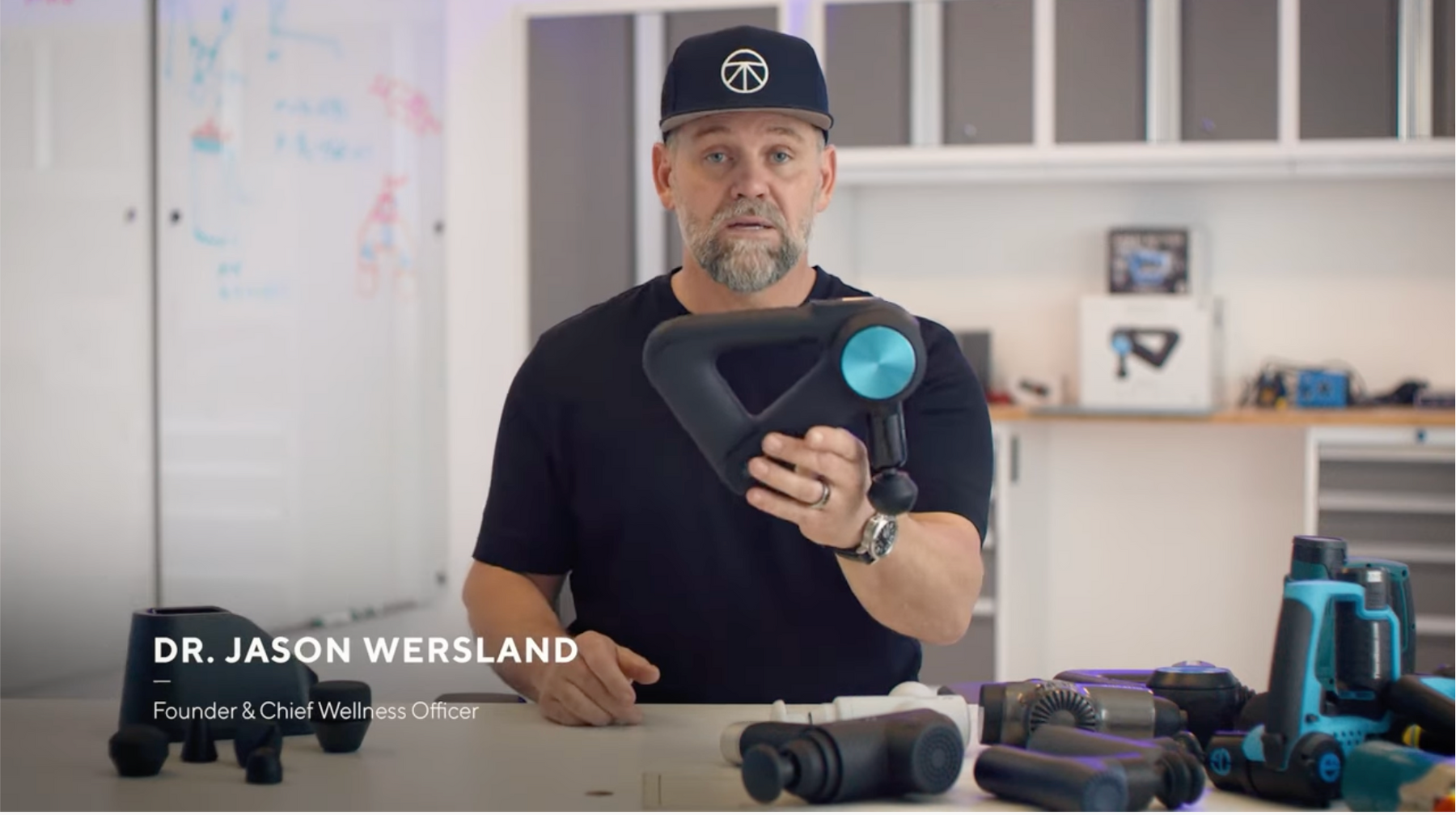 What is the Theragun Difference?
What makes Theragun, a Theragun?
You heard about the Theragun and its various models. The Theragun is unlike any other massage guns in the market. But what exactly makes it stand out from the rest? Find out from the founder and Chief Wellness Officer, Dr Jason Wersland himself!
He walked through the difference of the Theragun to other massage guns.
Here's the list of the key points of what is the difference in Theragun.
The Theragun Triangle
The patented Theragun triangle sets it apart from the others, but it isn't just to look pretty.
 The design was made with comfort on the grip in mind so that you can reach to your muscles with ease. The Theragun Triangle lets you hold your gun with ease and keeps it in balance, without much strain from holding it at hard-to-reach areas. The triangle allows you to hold it in 4 different ways, great for treating in specific areas. 
16mm of Amplitude
What does it mean? When you hold up the Theragun closely against your hand, you can see how far the tip moves (about 16mm) which is a great amount compared to other massage guns. The Theragun goes deeper into the muscle which gives therapeutic benefits, more than just on the surface. 

Science of Attachments
When you purchase a Theragun, it comes with a variety of attachments, each with a purpose of its own. They are made with non-porous cell foam that is sturdy but soft enough for massaging. The material and shape of it causes the cells to convert mechanical stimulus into chemical activity. Unlike others, that only penetrates the skin.
Power of the Theragun
The Theragun can go up to 60 lbs no stall force, which means you can apply up to 60 lbs or 27 kg of pressure without the motor stalling! This is great for those who are more aggressive in their massage and need the power force to loosen the knots and soothe the sore muscles. With that amount of power, you can really push deep into your muscles for greater circulation and tension release.
Watch the 3 min clip video 
 Feel the Difference, Know the Difference, Shop Theragun.