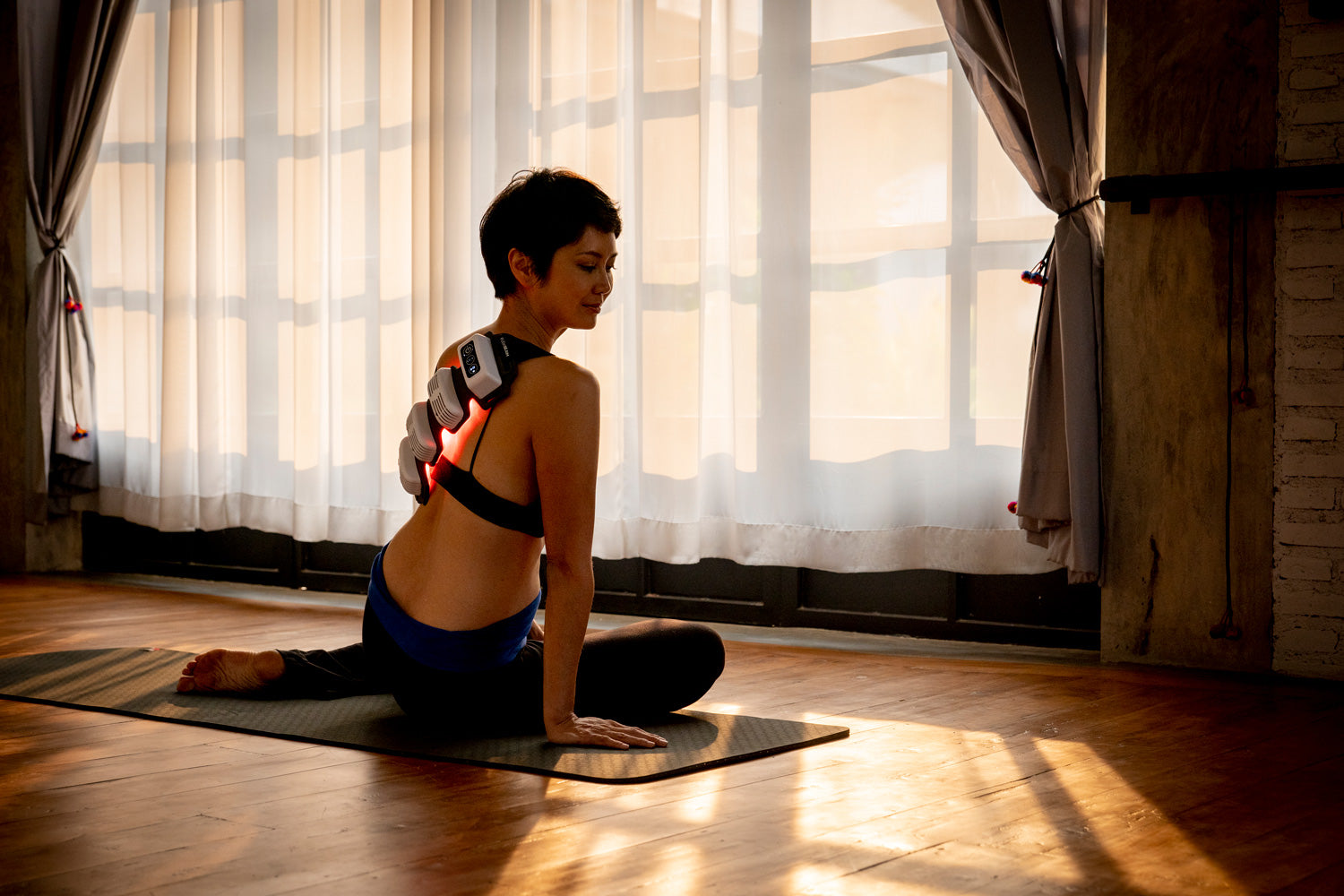 Experience the FlexBeam for 14 Days
 
What is Red Light Therapy?
Red light therapy has numerous benefits that helps with your recovery and wellness, from speeding up your recovery to improving your sleep. The FlexBeam uses infrared and near - infrared light to trigger the energy generators of your cells, known as mitochondria to produce more adenosine triphosphate, reactive oxygen species and nitric oxide which are all crucially involved in the body's recovery process.  
Not sure if red light therapy works for you?
Now you can try and experience red light therapy with the Flexbeam for 14 days for free! Experience more without the cost of ownership. If you are interested, sign up on the form below or click this link!
Here's How it Works:
Rent a $879 red light therapy device for FREE*!
Simply pay for the a returnable deposit of $80 and either pay $20 for shipping (inclusive of both collection and return) or choose to collect it from our office!
Discover the full experience of the FlexBeam as you will receive the full device kit which includes the sets of velcro bands, goggles and a detailed guidebook on how to use the FlexBeam. 

Post Your Journey With FlexBeam
During the 14-day rental period, post at least 2 photos or videos of your experiences on social media and tag us!
We want to know and share how the experience has been and if you felt a difference when using the FlexBeam.
Photo by RoseBox رز باکس on Unsplash
Love it? Get it!
At the end of your 14 days rental, pack it back in its original carton box and ship it back to us or drop it off at our office!
If you fell in love with the experience and want to get your own FlexBeam, we will offset the deposit and deliver to you a new set!
Interested?

 
Sign up on the form

below!

 Once we have received your form we will contact you regarding the rental.
Or learn more about the FlexBeam and how red light therapy works.
FAQ
 Q: How do I pay for shipping?
A: You can PayNow to us for shipping (we will send you an email with the UEN), or you may choose to get your own courier to collect/return the item. You may also choose to drop by our office for collection/returns.
Q: Can I choose the schedule of the delivery/pickup?
A: You can choose the delivery or pickup depending on your convenience. Do note that we are open on weekdays from 9am - 6pm.
Q: Can I extend my rental duration?
A: Extension of rentals is subject to availability as there are limited sets available.
Q: What happens if my item arrives damaged?
A: QC will be done before we send down the item. In the event that the item is damaged, contact us via WhatsApp ( +65 92306564 ) with a photo and description of the damaged item. 
Q: What happens if I return my rental late?
A: There will be late fees of $ 5 / day that will be deducted from the $80 deposit.
Q: What happens if I break or damage the rented item?
A: You are fully liable for loss or damages to the item.
Q: Do I have to clean or charge my item before I return it?
A: Yes, please.
Q: Do I have to be home to receive and return my item?
A: Yes, rental items are delivered by a professional courier and will need someone to accept the delivery.