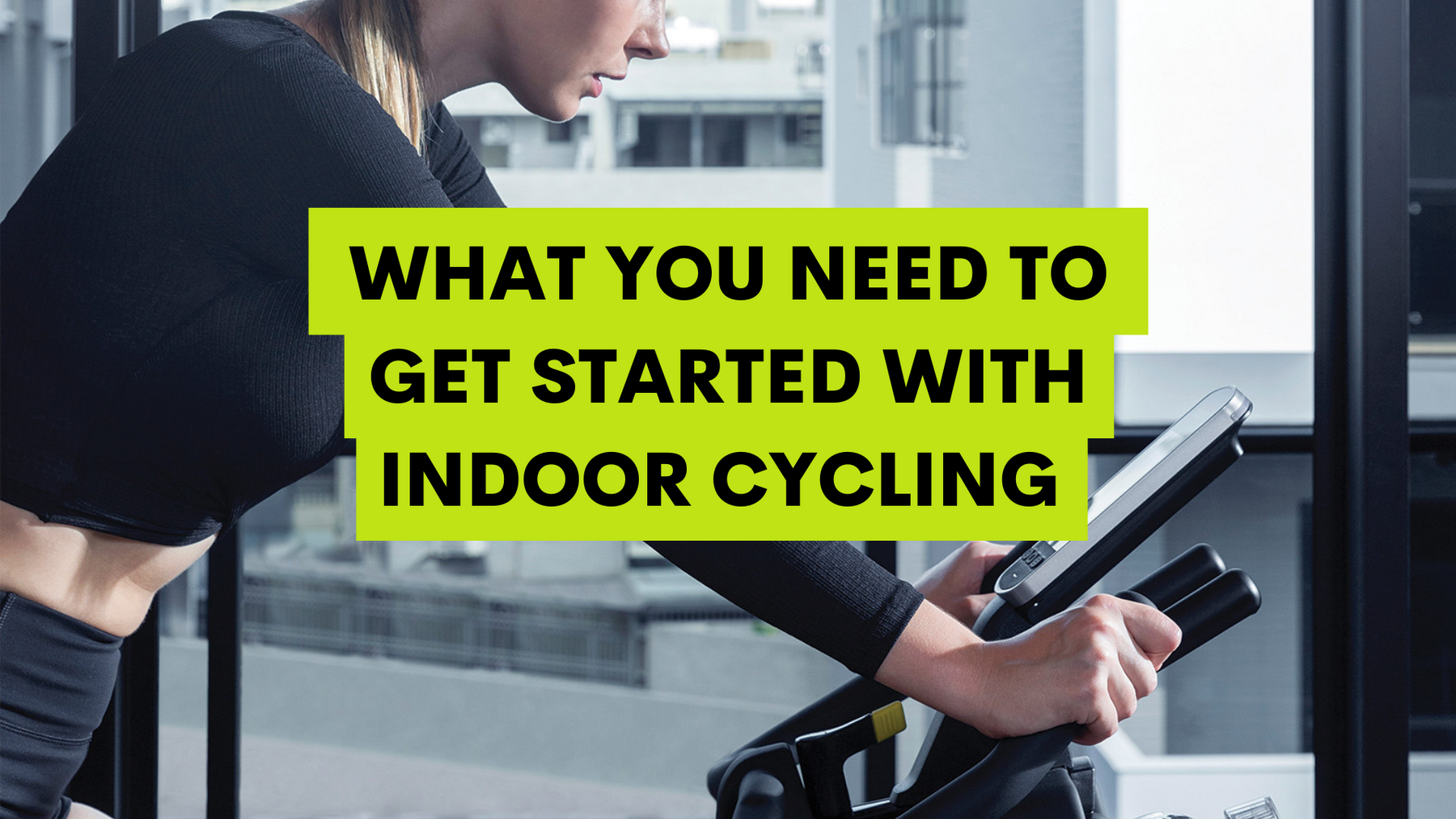 What you need to get started with indoor cycling
Photo by Intenza Fitness on Unsplash
While outdoor cycling is great, with the ever-changing scenery and the wind breeze, it's not always possible to get outside. With indoor cycling, you can train and exercise anytime and anywhere, and have everything for your convenience within your reach. 
What's great about indoor cycling, is that it isn't weather-dependent and you won't end up with a dirty bike. (Yay! One less task to do!) You can also do targeted trainings to improve your endurance, speed and many more.
Space 
To start off your journey, you'll need an area for your stationary bike. Ideally a space where you can easily get on and off your bike, and out of the way of your regular living area. 
You can also set up a little table as your station to keep your water bottle, towels, handphone and any other items you'll need during your ride workout.
Your Bike/Trainer
There are a few different types of stationary bikes and trainers. For the cyclists going pro, investing on a trainer may be more ideal as you can pop on the trainer onto your own bicycle to do your trainings.
If you'd rather invest on a bike that already has a trainer, you can check out some smart stationary bikes like NEXGIM Smart AI Bike.
Which has functions like monitoring your power output, automatic gear controls and resistance, cadence and more. 
Equipments and Accessories
When you are working out indoors, it tends to get hot so make sure you have all the right equipments to keep you cool and well-ventilated. You might want to put a fan near where you cycle. 
Have a towel ready to catch any drips from your hard-earn sweat and to keep the bar and handles of your bike clean from sweat. 
Having a mat or an old towel underneath your stationary bike is also a good way to prevent the floor from being slippery and keep your bike in place.
Finding the right workout
While you can hop on and spin away while listening to music, you'll get a much more efficient and targeted workout if you follow a structured training session.
You can go for interactive apps like Zwift that connects brings cycling and fun together through races with online participants and virtual worlds. You can also use their library of workouts and training plans.
Another similar app is the NEXGIM app, which is free if you own a NEXGIM bike. They have a library of interactive guided courses, virtual route challenges which you can race with other cyclists as well as spin classes.
Don't forget, aside from prepping your workout station, you should also prep your body by doing a pre-workout exercise and also recovery after your workout. Check out how you can build a smart gym workout and recovery space in your home.