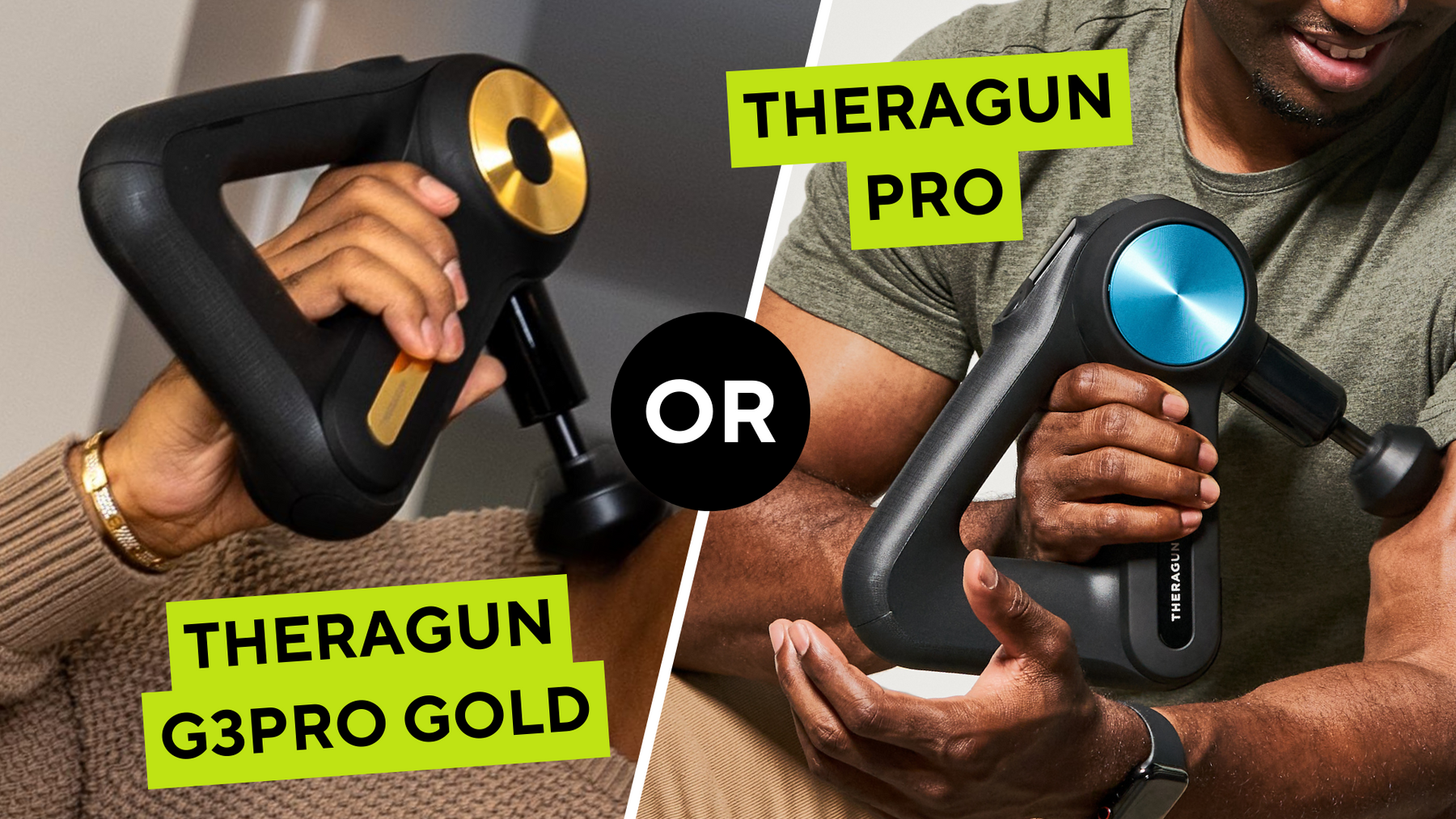 Theragun PRO (Gen.4) vs G3PRO 24K Gold Edition
It's no secret that Theragun PRO is the latest 4th generation for the Theragun PRO series, but often you wonder, what's the different between the G3PRO and the PRO as we are offering the special deal on the G3PRO 24K Gold edition now.
Here's the rundown of what we'll compare between the two models:
Connectivity features
Speed
Sound
Battery Life
Connectivity Features
What's great about Theragun is that it has a free app that can aid you in your recovery routine.
The Theragun PRO has bluetooth connectivity so it can pair to your device when using the app, allowing you to get more personalised experience with the guided routine, making speed adjustments through the app for your Theragun.
The G3PRO does not come with the bluetooth connection, however, it does not mean you cannot utilise the app as a visual guide when you want to do your routines. The app is still great to personalise your routines and there's many massage routines to come from!
Speed
The Theragun PRO has 5 different speed frequencies ranging from 1750-2400 PPM. You can choose the settings on the Theragun itself or through the app. 
The Theragun G3PRO limited to 2 speed frequencies, 1750 and 2400 PPM as its most effective ones.

Sound
Theragun PRO reduced the sound by 55% quieter compare the G3PRO.

Battery Life
Both products comes with 2 rechargeable batteries which are interchangeable.
For the Theragun PRO, the battery life is 150 minutes each, making a total of 300 minutes while the G3PRO Gold is 75 minutes each, making it 150 minutes total.  
Conclusion
The Theragun G3PRO 24K Gold is a limited edition model and is on special deal now at $599 (U.P $ 1600).
There are few different factors on PRO vs G3PRO but if those differences aren't the key factors for your purchase and if you love exclusives and owning limited edition items, the G3PRO 24K Gold edition is definitely ideal for your choice!
Shop Theragun G3PRO 24K Gold here.