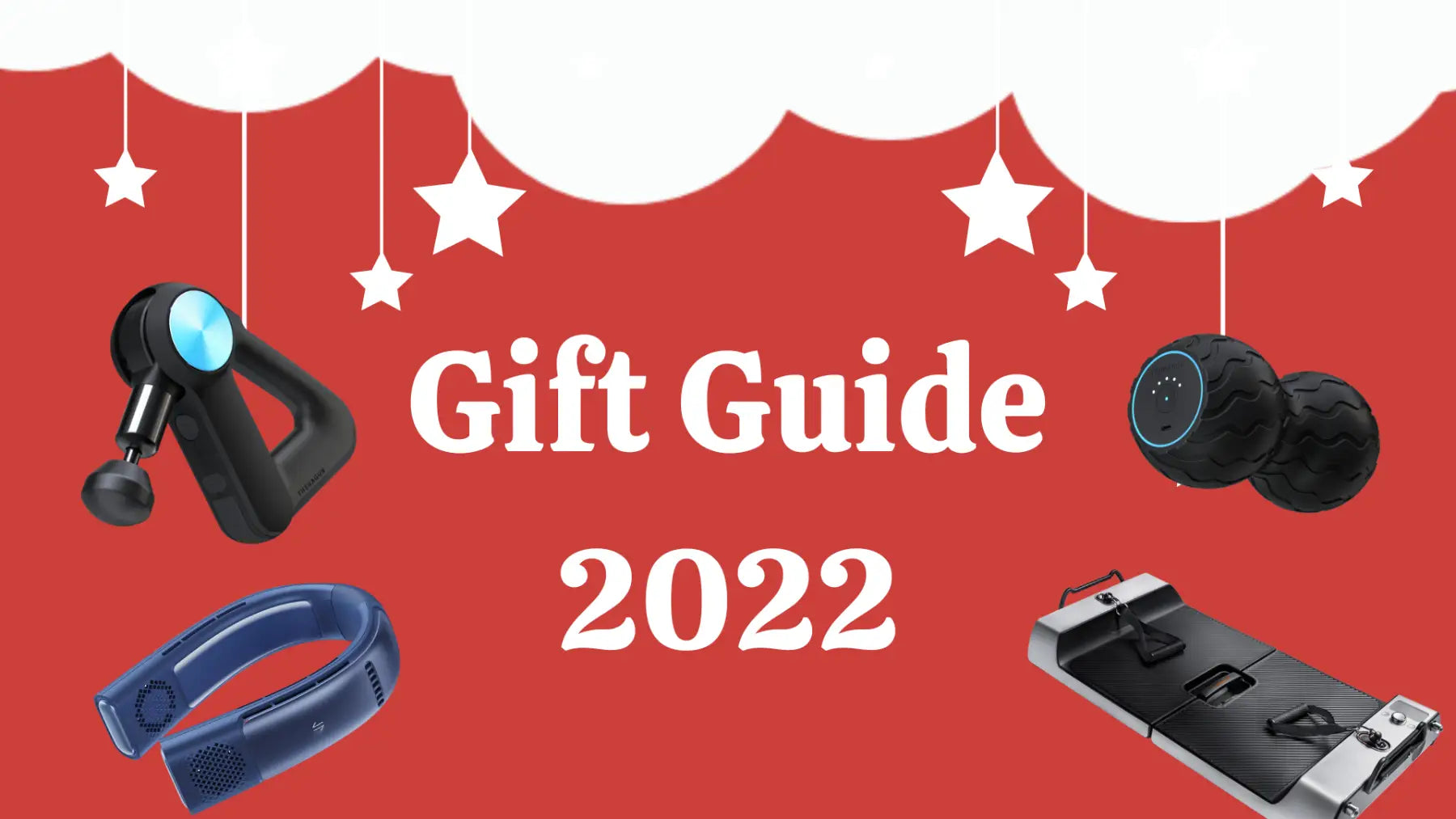 Christmas Gift Guide 2022
The holiday season is here! Can't decide what to get for your loved ones? We got you! Here's a gift guide specially curated from tech geeks to sports enthusiasts!
Gifts Made Just for:
Hardcore Athletes
Tech-Savvy Collectors
Music Enthusiasts
Homebody
Hardcore Athletes
When you think of percussive therapy devices, you think of Theragun. The Theragun PRO is designed for the pros and made for everybody.
2. FlexBeam Red Light Therapy Device, $879
Workout hard, recover harder. Using red light therapy technology that's designed for NASA astronauts to recover faster, FlexBeam brings recover to a whole new level.
3. NEXGIM Smart AI Exercise Bike, $849
When wet weather doesn't stop their trainings, bring training into the comfort of their homes. Equipped with self-powered battery and an intuitive app that connects to the bike, cycling just got way smarter and fun.
4. STRONGether PowerStation PRO, $2790
Going to the gym has taken a step further into the future. Goodbye to weights and bulky gym equipments. With PowerStation PRO everything you need in a gym is all-in-one and a touch of your finger.  
Tech-Savvy Collectors
1. TORRAS Coolify2 Wearable Air Conditioner, $239
Feel the need of a breeze during a hot day? The Coolify2 wearable air conditioner can help with that. With two cooling plates that wraps around the entire neck, stay cool all day. 
2. Neabot P1 PRO Pet Grooming Kit, $199
Do they have furry loved ones? Save them the hassle of bringing their pets for grooming by getting them the Neabot P1 PRO Pet Grooming Kit. With 5 attachments to brush, detangle, clip and clean that is attached to the vacuum, they can spend more time playing and less time cleaning! 
3. WEIN AirSupply Series, $79 - $109
What's a better gift than making sure your loved ones are safe and healthy. The WEIN AirSupply series make sure that they get cleaner fresher air into their personal breathing zone. And it's portable! 
Music Enthusiasts 
1. Oladance Wearable Stereo, $249
Let them feel the music not the earbuds with Oladance Wearable Stereo as it features a completely open-ear design that earbuds rest gently and securely on top of your ear. With up to 16 hours of playtime, they can listen to music comfortably anytime, anywhere.
 A great pair of earbuds is every music enthusiast's dream. The Earin A-3 earphones has the smallest and lightest earbuds in the market, so they can listen and jam to their music without ever feeling uncomfortable!
Homebody
1. Theragun Wave Series, $119 - $219
Release the tension around their muscles with the Theragun Wave Series. Powerful vibration therapy combined with innovative wave texture delivers the right pressure and angles to reduce tension and releasing soreness. Perfect after a long day. 
Small, compact but powerful. The Theragun Mini is a perfect gift for someone who needs a great quality massage. With the Theragun mini, it'll be the most versatile massage device they'll ever have!
3. Zero 2.5 Series, $179 - $309
Bring clean and fresh air to their environment with this eco-friendly natural fiber-based solution. The Zero 2.5 Series stimulates natural coco coir fibres of coir ball to release large amounts of negative ai ions.