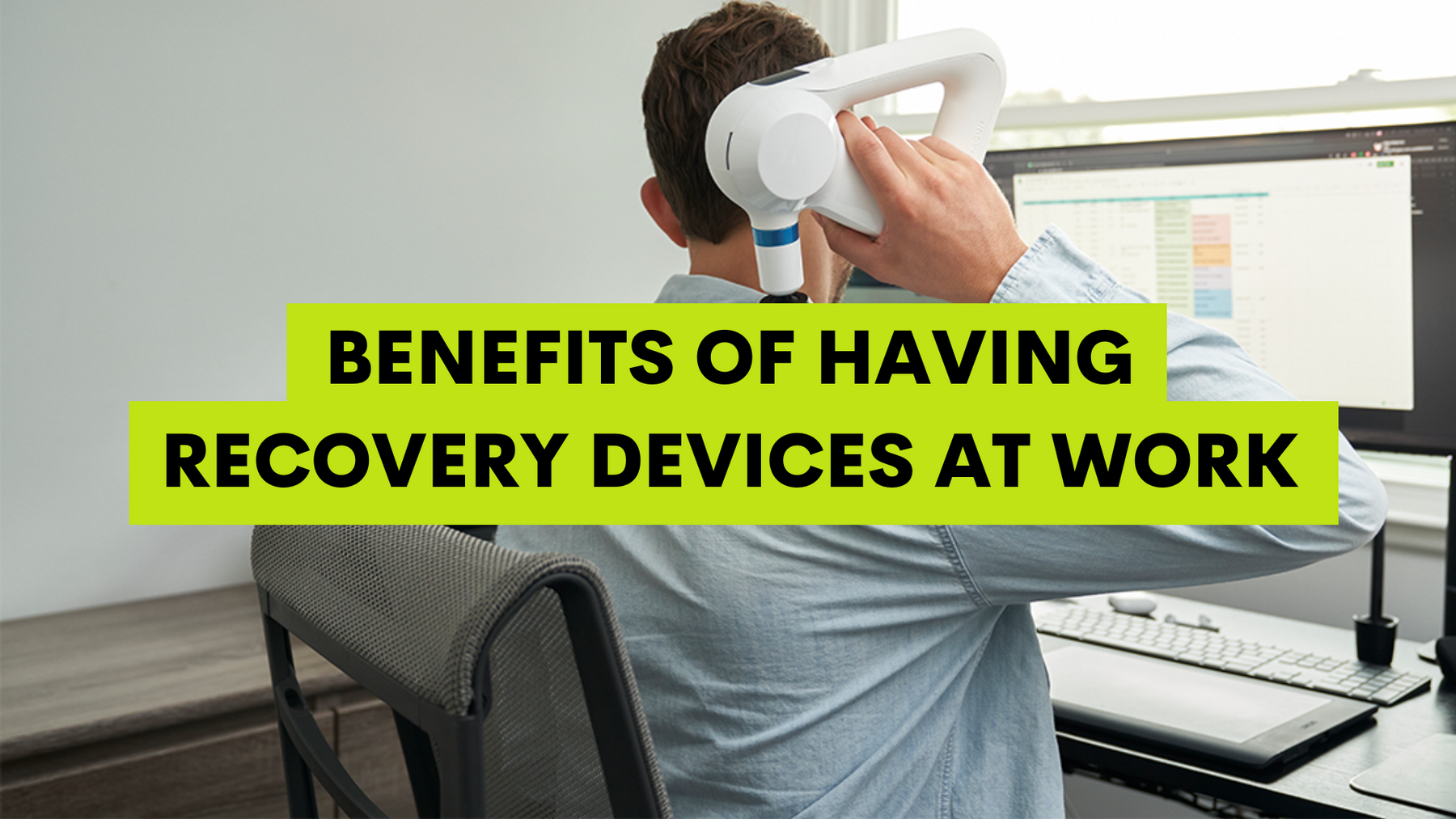 Benefits of Having Recovery Devices in the Office
Photo by Elisa Ventur on Unsplash
 It's no surprise that sitting in the office for 8 hours can affect your wellbeing like soreness of your muscles and other stress-related injuries. Due to these issues, it may also affect the quality of your work and alertness throughout the day.
Below is a list of common aches and pains when working in an office:
Common Office Aches & Pains
Lower back pain
Carpal tunnel syndrome
Neck and shoulder pain
Eye strain
So what are the benefits of recovery devices at work?
Boost Productivity
Studies have shown that office workers who received massages regularly were more alert, mental clarity and performed better.
Reduce Stress
An effective treatment alleviates stress as massages lowers the heart rate and relieves tensions in the muscles.
Reduce Risk of Injuries
Maintaining a healthy routine of massage and exercises can prevent injuries like Carpal Tunnel Syndrome. 
Types of Recovery Devices
The quietest device of the Theragun series which easily blends into any workplace setting yet delivers powerful force using the proprietary brushless motor with QuietForce Technology. 
The pocket-sized partner, fit for portability yet delivers the Theragun quality treatment. 
Fully wireless, integrated internal pumps and portable compression boots. Perfect to help boost circulation and lymphatic drainage.
Soothe headaches and relieve eye strains with the only eye mask powered by SmartSense Technology. It customises treatments to lower the heart rate to a more relaxed state.  
 A flexible and portable red light therapy device that uses red light that targets the cells of your body. Improving the recovery process on targeted areas such as your wrists.
We understand that keeping your staff healthy and productive is a top priority for you. That's why we'd like to introduce you to Theragun, a handheld massage device that can help your employees relieve muscle tension and soreness, leading to increased productivity and well-being.
Do reach out for special corporate offers via "marketing@leaderradio.com.sg"