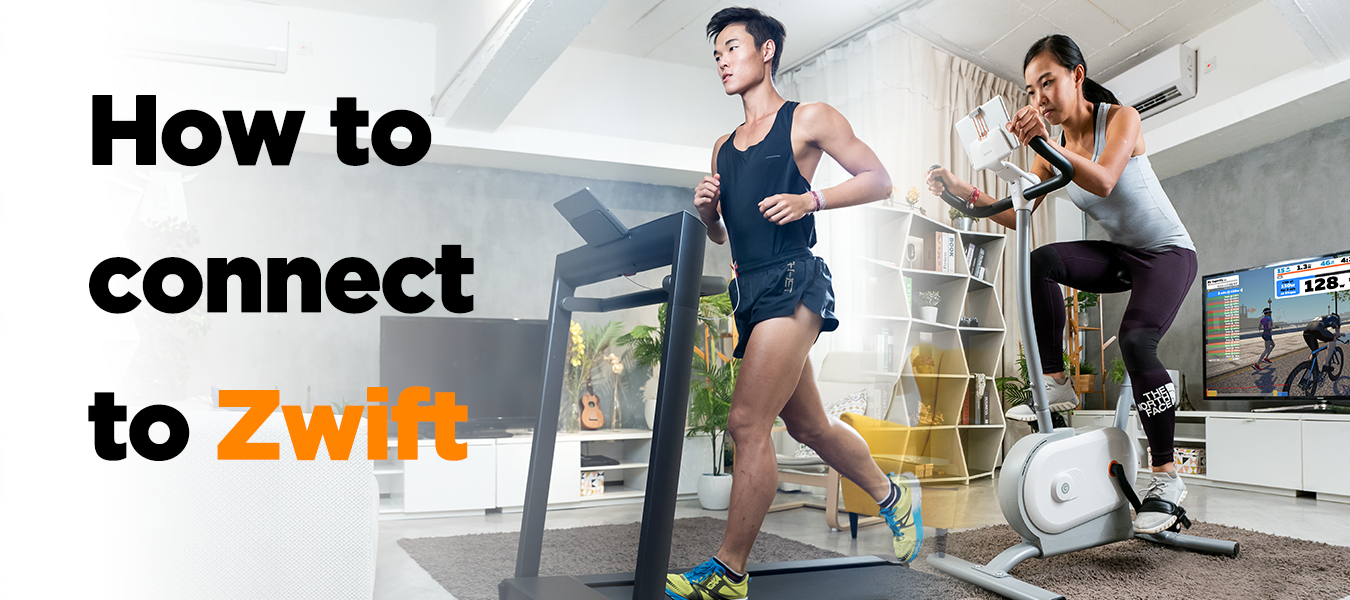 Zwift Connection guide for AirRun Treadmill and NEXGIM Smart Exercise Bike
Zwift is probably right up there for being one of the most appealing, innovative and challenging indoor cycling apps on the market today.
Being able to cycle and train on your own spin bike from home along with thousands of others all over the world is incredibly exciting!
Basically like being in a game but in real-time, in the real-world and competing against real people.
I absolutely love it!
It brings together cycling and just sheer fun – it's amazing.
How do I setup Zwift?
It's simple, really.
First, you will need a Zwift compatible device such as the NEXGIM Smart Exercise Bike or the Amazfit AirRun Treadmill.
Now, you have your device and you want to connect to the virtual world of Zwift? Take a look at the setup steps below:
Step 1: Download and launch the Zwift App
Step 2: Connect your device
Select correct mode from top menu.
If you are using the Amazfit AirRun, select "RUN". If you are using the NEXGIM Smart Exercise Bike, select "RIDE".
Select "Power Source" if you are riding 
Select "Run Speed" if you are running.
Your device should show up after selecting "Power source". You should either see "Amazfit AirRun" or "MG-03".
Step 3: All connected!
Once you are connected, you should see the name of your device on your screen as a connected power source. Select "Let's Go" and begin your journey on Zwift!
# Heart rate monitor requires additional source device/accessory which can connect to Zwift.
For cycling:
For running: