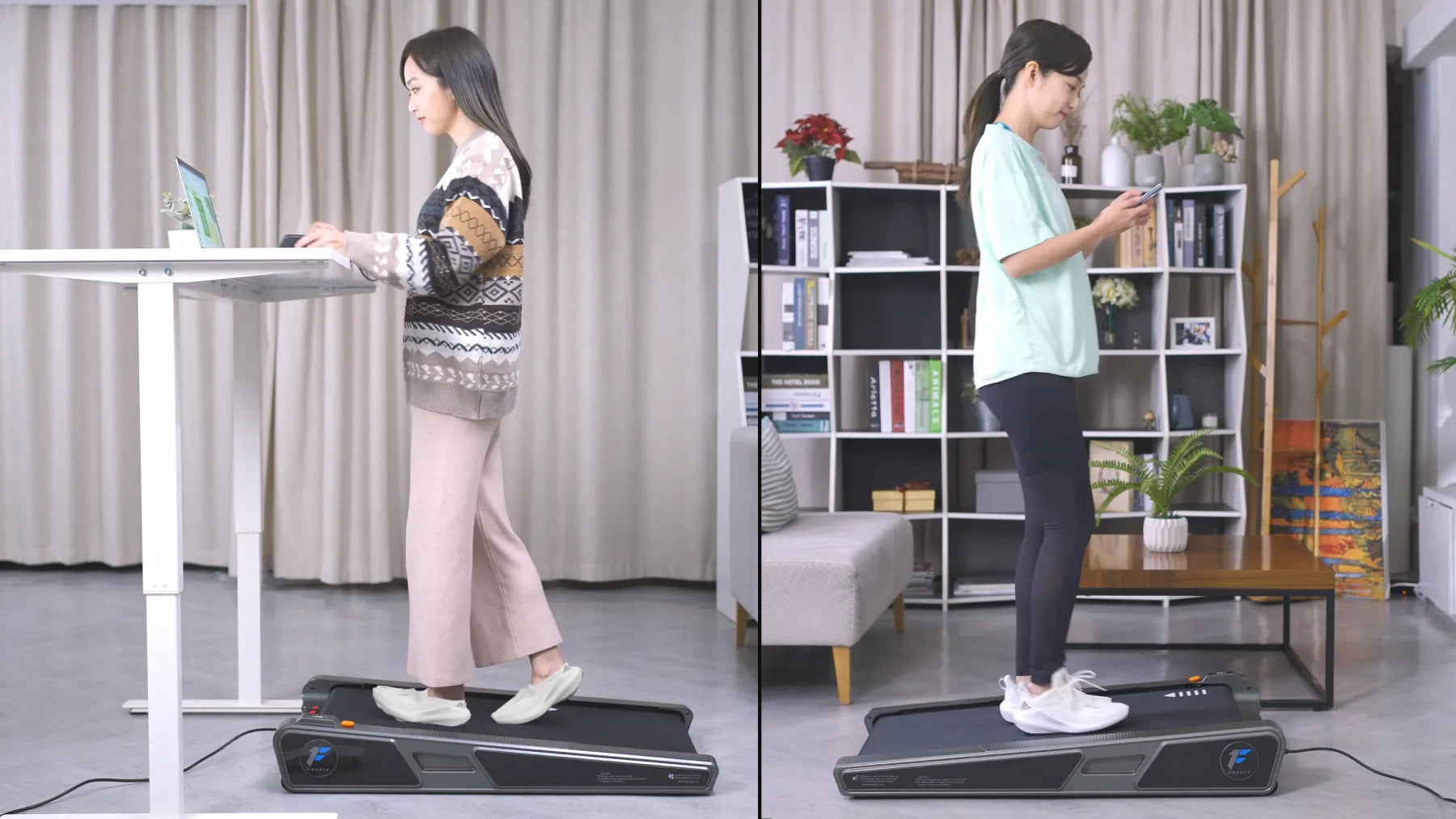 ONEFit miniwalker Guide
Walking has became a popular exercise for many as it brings ample benefits like cardiovascular health, heart, easy on our joints, etc. The ONEFit miniwalker is the best compact and lightest walker in the world. How can we fully benefit from this health equipment?
This article will cover the following topics to guide users on how to operate the ONEFit miniwalker:
Unboxing
Power On
FitShow App
Features
Maintenance
1. Unboxing
2. Power On
After you have plugged in the power cord and switched on the power, the remote control is required to power on the miniwalker. Press the "Play" button on the miniwalker and it start running after a countdown of 3 seconds. The starting speed is 1km/h. To increase the speed, press the "+" button, and to reduce, press the "-" button. The remote control can also set your desired duration timer, calories burned, and distance.
3. FitShow App
The miniwalker is compatible with the FitShow app (Available for Android and iOS). You can use the app to connect to the miniwalker via bluetooth to track your fitness data, control the miniwalker, and train with the courses provided.
When you use the FitShow app for the first time, an account registration is required via email or phone number. After you have signed up, the FitShow app will detect your miniwalker via bluetooth, the treadmill icon will appear and you can connect to it.
4. Features
The miniwalker is very compact as it measures only 96.2cm in length which makes it easy to store. The miniwalker has an inclination of 5° which helps to make your walking more challenging. 
The miniwalker has a panel of LCD screens that display the speed, steps, time, distance, and calories. The step counter is able to detect each step made on the miniwalker. 
 The miniwalker has a speed range of 1.0km/h to 5km/h. You can adjust the speed +/- 0.1km/h via the remote control or the FitShow app.
4. Maintenance
Like any treadmill, the miniwalker requires maintenance (minimal) to keep the machine functioning well. The running belt may shift left or right due to our weight impact and it is easy to restore its central position by using the 5mm Allen Wrench provided. 
The miniwalker also requires lubricating oil to run the belt smoothly. You may consider adding the oil in 2 scenarios: Firstly when the running belt is not moving smoothly and secondly when the running belt is not moving up at its usual speed or running slower than usual.