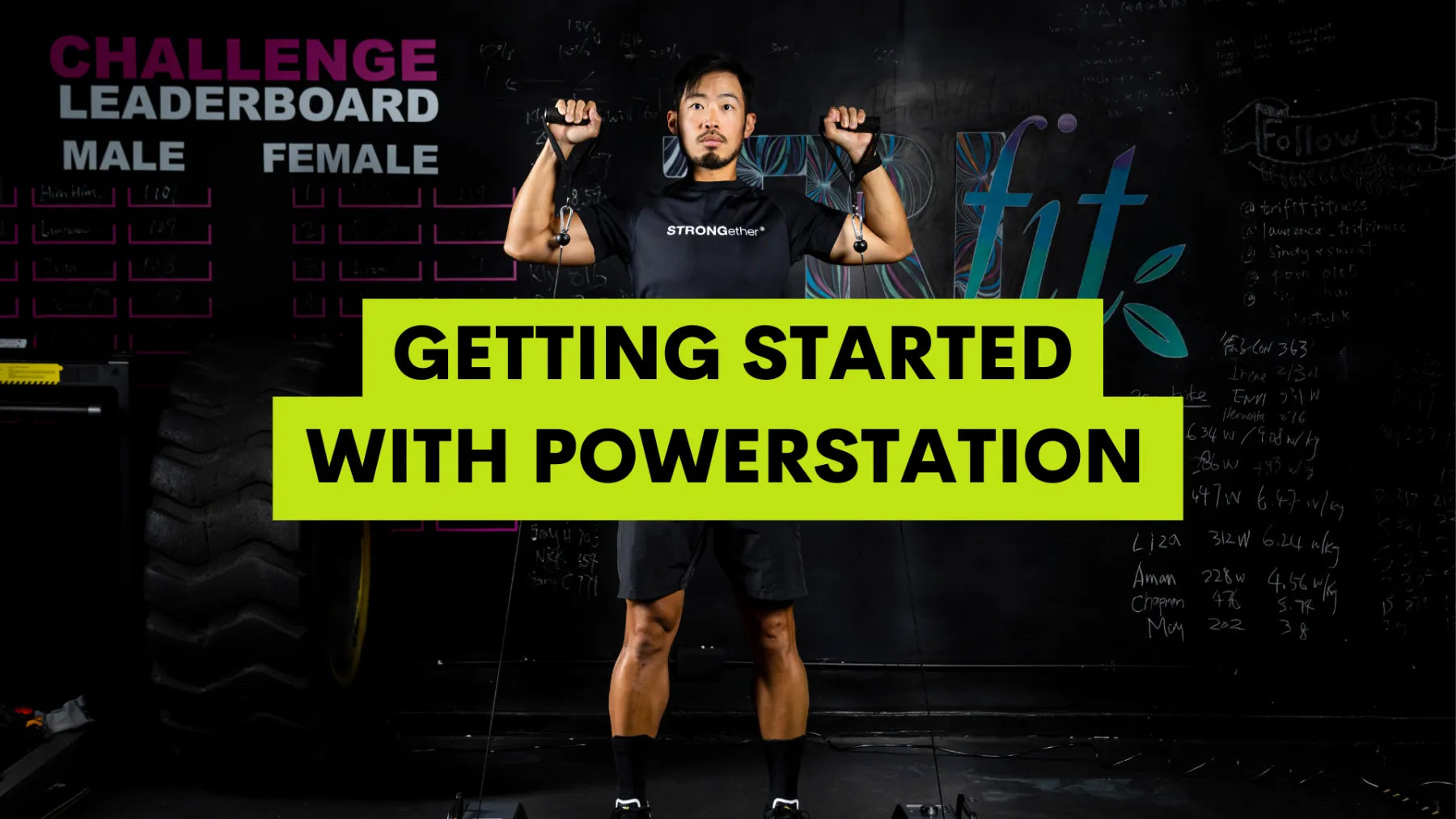 Getting started with PowerStation PRO
So you got the PowerStation PRO and ready to start pumping! Owning your own smart gym is definitely a huge step from the traditional gym equipment, so here's a guide on how to get started.
Connecting to the QiSense App
Download the app on Apple App Store or Google Play Store
Once downloaded, press the icon on the top right to connect to your PowerStation PRO. It will be shown as "PS60".
Bonus: You can connect to the speaker to play music through another connection under the same name "PS60" 
Navigating the QiSense App
Of course, you can do your own reps and exercises manually but with the app, you get access to a library of workout plans that you can choose and customise yourself.
1.Course Recommendations/ Classes
A collection of short workout sessions, less than 30 minutes, ranging from Beginner to Intermediate. It's more targeted on specific areas you want to work on when you are in crunch of time. 

2. Program Referrals
A selection of weekly plans for which areas of your body you would like to target. The plan durations are between 3-4 weeks, and before you begin, you can customise your training days and rest days to work around your own schedule.
3. Movements
Under the Exercise page, Movements tab, serves as a guide for each movement. With a moving image of the movement, it shows the recommended weights that you can refer to once you've completed your strength test. It also shows the specific muscles you are working on, the proper way on how to do the movement as well as data captured from your workout sessions. 

4. Workouts
From the Exercise Page, under the Workouts tab, you can select workouts from Beginner to Advanced. You can also filter by 'Unilateral/Bilateral', specific areas, and types of accessory tools.

5. Test
Here, you can figure out the weights recommended for you by going through the strength test.
Conclusion
With workout plans and helpful guides, the app is suitable for everyone from beginners to professionals.
If you haven't owned one and are interested, the PowerStation PRO retails at $2790 which includes the Bench accessory and a FREE training pole (while stocks last).