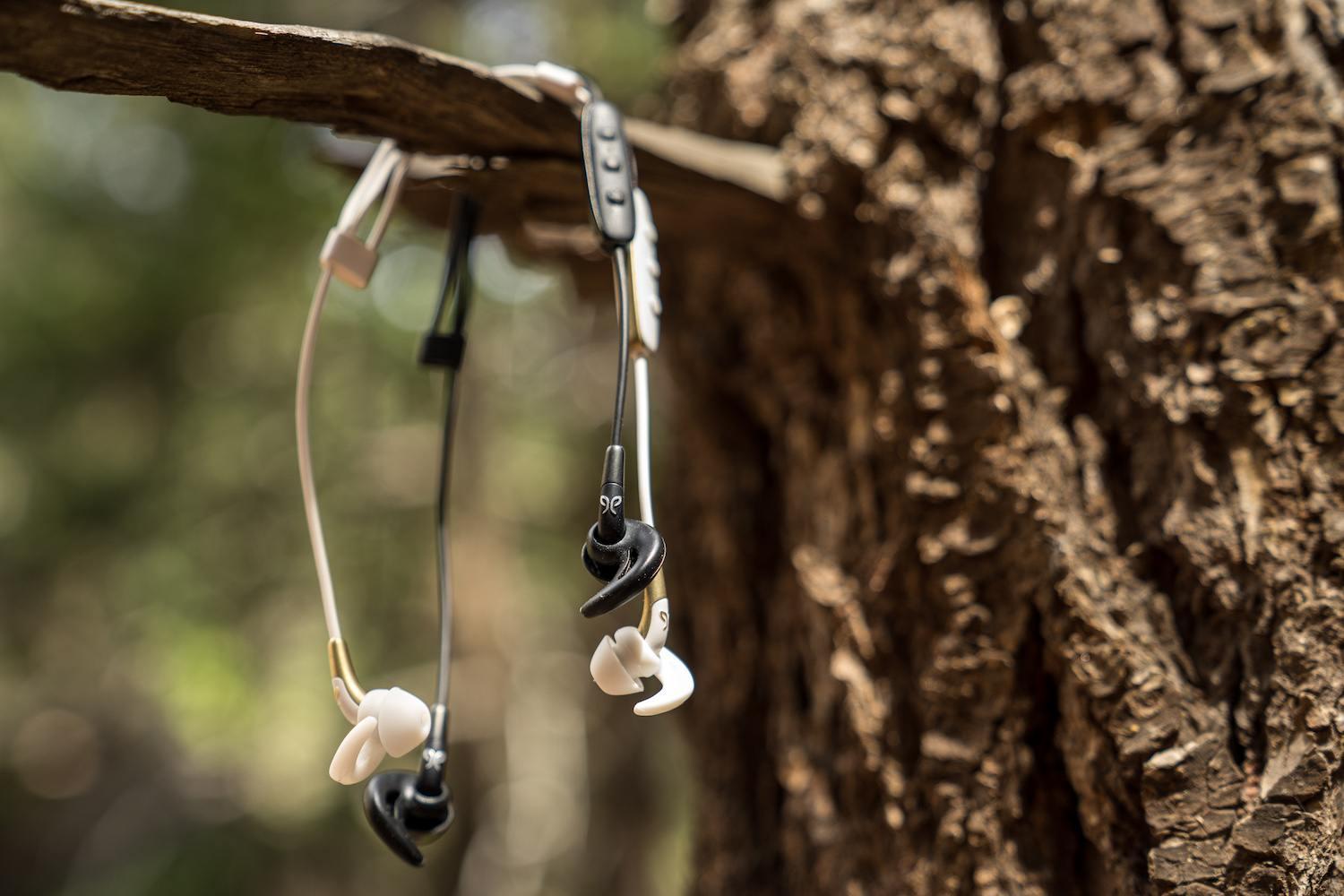 Jaybird Freedom 2 Review by PCMag
PROS

Powerful audio performance with boosted bass response. Lightweight, water-resistant design. External charging clip holds four hours of additional battery life.

CONS

Seriously boosted lows not for anyone seeking accurate mix. Short battery life without clip.

BOTTOM LINE

The exercise-friendly JayBird Freedom 2 earphones deliver powerful Bluetooth audio laced with extra bass response.
---
TIM GIDEON
JayBird's Freedom 2 Bluetooth earphones are made for exercise-minded music lovers—particularly those motivated by extra bass response. At $149.99, they aren't cheap, but they're about as light as in-ears can get, and also come with an external charge clip for powering up on the go. They sort of need that clip, because their battery life is otherwise pretty short. But all things considered, the Freedom 2 are solid, workout-friendly earphones that will appeal to bass lovers, though there are many good choices in this category, including Jaybird's own X3.
Design
Available in black or white-and-gold models, the neckband-style Freedom 2 earphones are exceptionally lightweight and sleek. They ship with four total pairs of combination eartips and fins, which allow for a supremely secure fit and excellent stability during exercise. The design is water resistant, and also made to fit around biking helmets. A handy built-in cable management cinch allows you to quickly and simply slide a plastic adjustor along the cable to change its length and provide more or less slack.
The three-button inline remote control and microphone compartment islocated along the right side of the cable. It has a central multifunction button covering playback and call management, sandwiched between volume up and down buttons that double as track navigation buttons when held in longer. These buttons also have extra functionality when you're on a call—volume down button acts as a mute button, and volume up lets you switch between calls.
One way JayBird keeps the Freedom 2's profile so slim is by leaving the charging port off of the earphones themselves. Instead, the remote control compartment has charging contacts that snap into an external charging clip. The upside of this is, obviously, the slim profile; the downside is that it's possible to lose the rather small charging clip (it's not much larger than a Tootsie Roll).
The charging clip can actually charge the earphones without being connected to the included charging cable. It has an internal battery with the potential to extend the Freedom 2's battery life by four hours. On their own, the earphones get an estimated four hours of battery life, which is pretty low, but your results will vary with your volume levels, and this doesn't include the additional four hours you get using the clip.
Other than the charging clip and cable, and the eartips/fins, the earphones ship with a shirt clip for securing cable slack, and a small protective pouch.
The built-in mic offers above-average intelligibility. Using the Voice Memos app on an iPhone 6s, we were able to understand every word we recorded, it was clearer than we typically expect from inline mics on Bluetooth earphones. There were very few audio artifacts, making it among the better-sounding mics we've tested on this form factor.
Performance
On tracks with intense sub-bass content, like The Knife's "Silent Shout," the earphones deliver some serious bass thump. At moderate volumes, the lows are still quite powerful, and at top, unwise listening levels, the drivers don't distort. Lovers of booming bass—especially those who get extra motivation from it while exercising, will not be disappointed by the Freedom 2's boosted lows.
Bill Callahan's "Drover," a track with little in the way of deep bass, gives us a better sense of the overall sound signature, and we can just say this: It's not for those looking for a pure, accurate, transparent listening experience. The lows are boosted significantly here, giving the drums on this track, which can sometimes sound like subtle tapping, some thunderous presence. Callahan's baritone vocals get an extra low-mid boosting as well, and sound exceptionally rich. There could be a crisper presence to the high-mids and highs here—the track doesn't sound muddy, but the attack of the guitar strums and the higher register percussive hits lack some of the snap and brightness that they typically have.
On Jay-Z and Kanye West's "No Church in the Wild," the kick drum loop gets less high-mid presence than usual, with the result being that its attack is noticeably dulled. However, this is countered by its sustain, which gets some serious low frequency boosting and adds powerful thump to the track. Coupled with the sub-bass synth hits, which are delivered with intensity, you have a bass-heavy sound. The vocal performances on this track are clear, and even at times a little sibilant—so there is some sculpting in the highs, but it's simply no match for the fury of the lows, and at times, it sounds like the vocals are doing battle with the bass-forward elements of the mix.
Orchestral tracks, like the opening scene in John Adams' The Gospel According to the Other Mary, sound almost comically boosted in the bass department. Lower register instrumentation steps out from its supporting role and almost overpowers the higher register brass, strings, and vocals. If you're a classical music purist, the Freedom 2 isn't what you're looking for. But you probably aren't listening to classical at the gym.
Conclusions
Most exercise-focused earphones boost the bass, but Jaybird's Freedom 2 really deliver it in spades. Other than their short battery life without the charging clip, there's little to complain about here. And snapping on the clip gets you eight total hours of playback, so there's at least a solution. The wireless, exercise-focused earphone category has several strong contenders though. We're also fans of the Jaybird X3, the Bose SoundSport Wireless, the Fitbit Flyer, and the JBL Reflect Mini BT. And aside from Bose, each of these models is available for less than the Freedom 2. But if you're looking for mega bass and a light design, look no further.