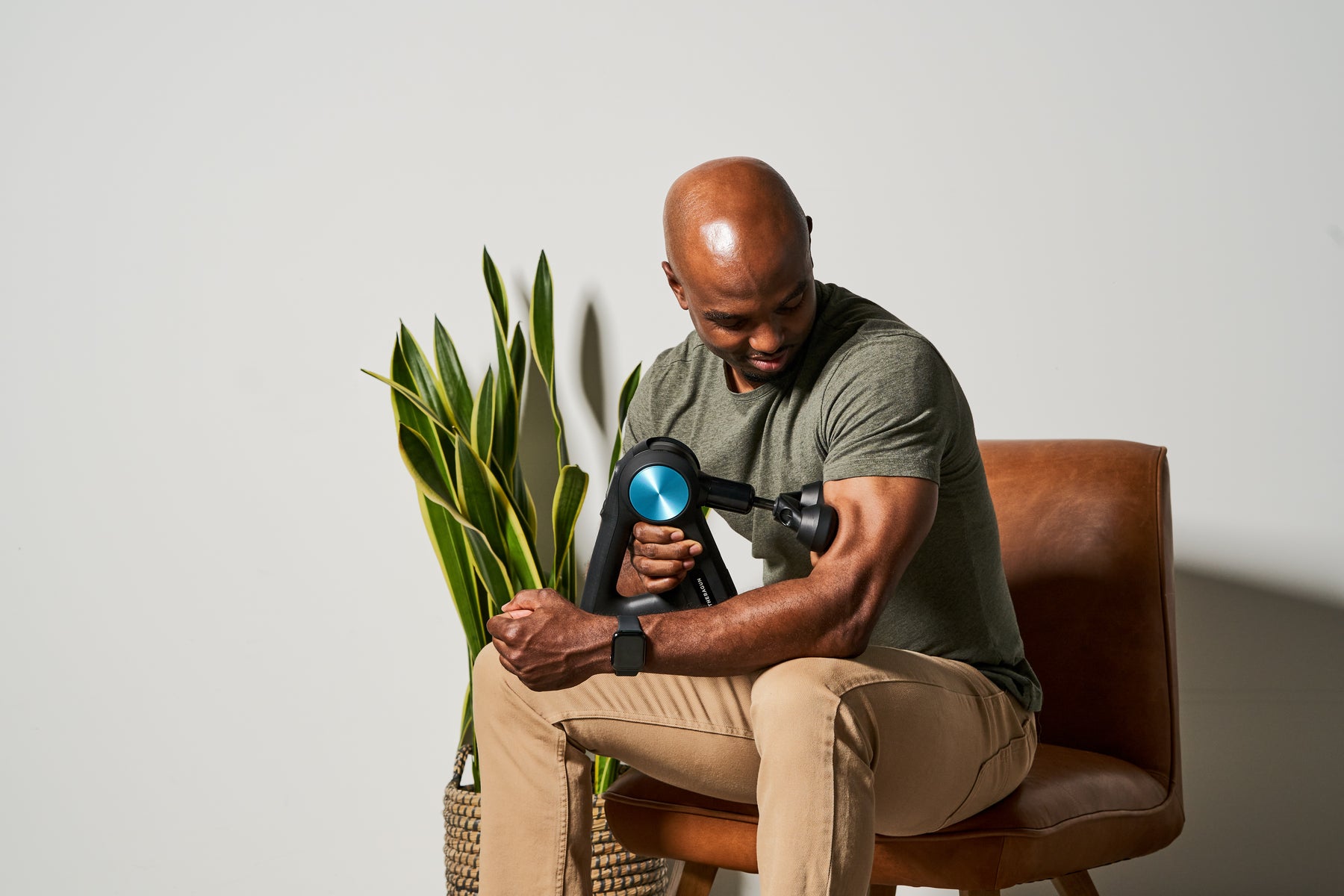 Double the effectiveness of your Theragun with this!
So... You've just got a shiny new Theragun and you have been enjoying the benefits of percussive therapy. (good for you!) However, don't you wish that the Theragun can effectively massage a bigger surface area and reach those tough angles? Fret not, as we have the solution for you.
Its called the Duo Adapter and according to Therabody, it is "Twice the treatment, twice as fast". Sounds amazing doesn't it?
Enabling you to attach two of Therabody's closed-cell foam attachments, the Duo's design cleverly allows the user to address muscular stress regardless of the body's curvy contours, even where the angles are sharp, like around the shins and Achilles tendon. The Duo took over 8 years of intensive R&D to perfect and according to Theragun founder Dr Jason Wersland, they "
ensured it was durable enough to withstand the power of the Theragun". 
The Theragun Duo Adapter is available now and compatible with all Generation 4 Theragun models. Get yours here