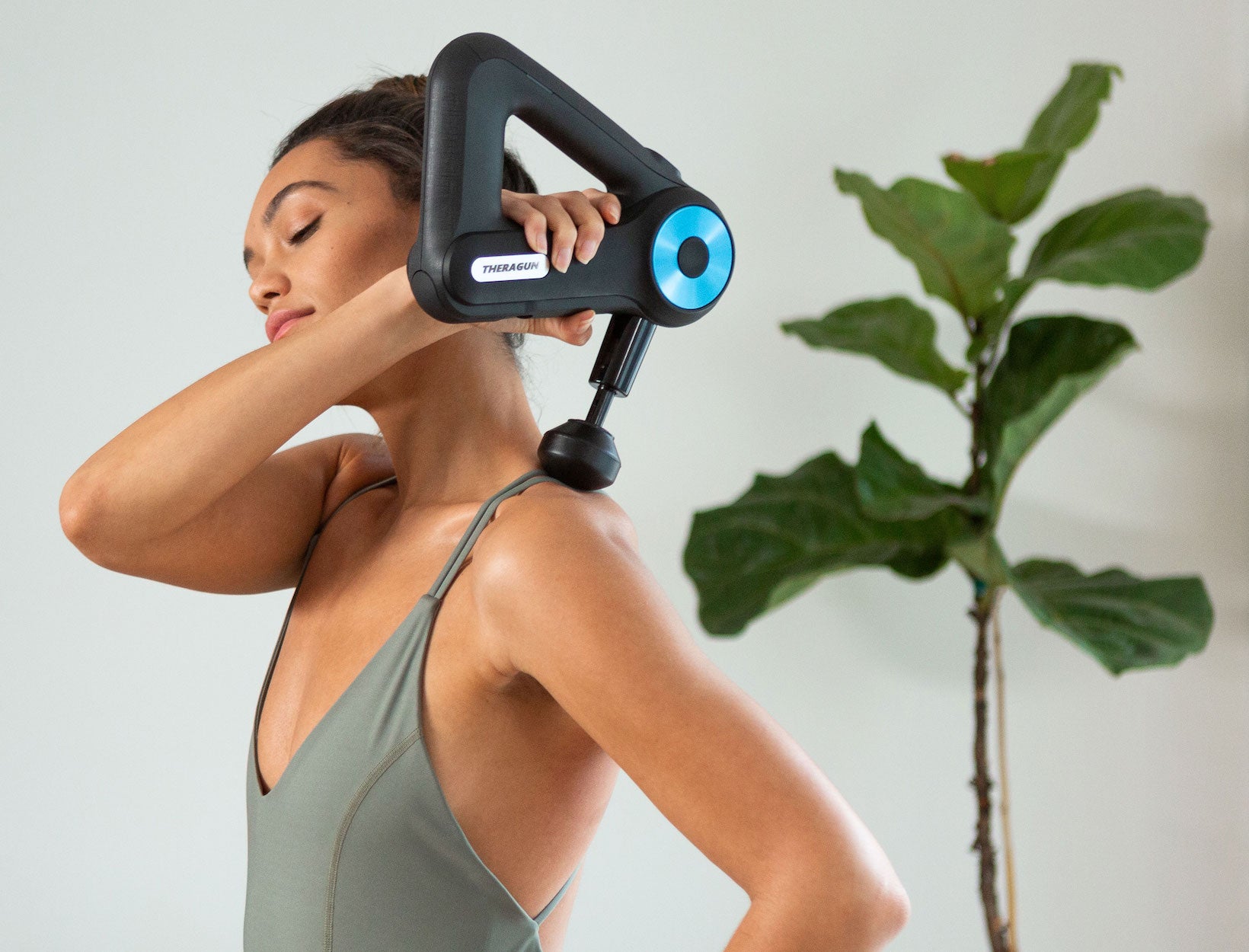 How to use your Theragun effectively to relieve sore muscles and body tightness
Originally written by unnamed editor for goop.com
Theragun and its beginnings
Theragun was born out of a motorcycle accident. Kind of. Jason Wersland, DC, started working on the idea of the device soon after the accident left him banged up. But the idea of the tool is more far-reaching: Wersland wanted to give people an at-home option for relieving occasional annoyances: muscle soreness, tightness, little aches and pains. He'll tell you that there's nothing as satisfying as a full-body massage from a gifted practitioner. But we'll tell you that the Theragun comes close.
Wersland showed us how to use the Theragun to tackle tech neck and lower-body soreness. Just incorporating a little Theragun action into your everyday routine, he says, can help keep a healthy body feeling fresh, flexible, nimble, and loose.
How to use Theragun in five steps
Whether you're after a certain spot on the body or an end-of-day release for your whole system, Wersland has just five steps for you:
Turn on the Theragun without putting it on your body. That may seem like a minor thing, but it's important for better control. And resting the Theragun on your muscle and then turning it on can be a little jarring.

Rest the Theragun on your body. Don't add any pressure. Just let it float.

Glide the Theragun along the muscle. Move slowly—about an inch a second or slower.

If you hit a knot or an area of tension, let the Theragun rest on that spot—without adding additional pressure—for a few moments before moving on.

Breathe: nice long inhales and exhales. And feel the relief.
Read the full article :